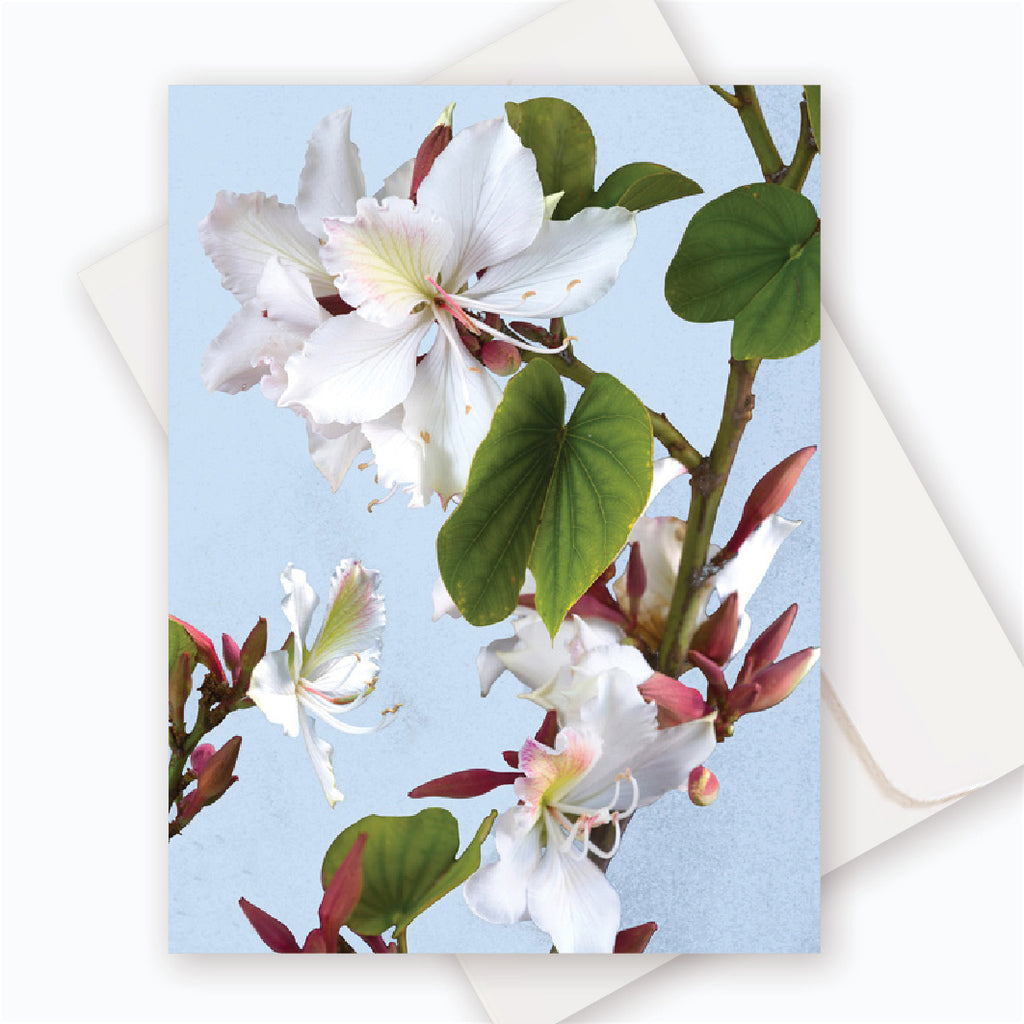 C0013 White Orchid Tree #2.
Sumptuous cards and prints celebrating the unique and diverse Australian flora including exotic examples from other parts of the world. 
Cards
Hand pulled cards printed on a heavy rag stock of 310gsm, include a lustre creme envelope, shipped in a cellophane protector. Blank inside. Sets of 8 are enclosed in archival clear boxes.
Size: 164 x 120mm.
Prints
Exhibition quality prints on archival rag stock of 310gsm. They ship flat in a cellophane pocket with protective boxboard.
Image area: 200 x 150mm, inside a 297 x 210mm sheet.
Bauhinia Variegata
A native of China and South East Asia. It has softly fragrant white flowers that bloom along the length of its branches.